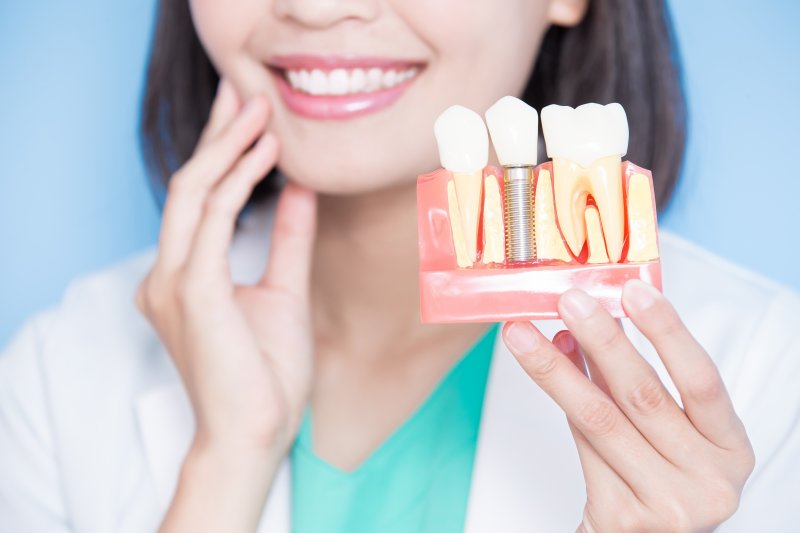 Are you counting down the days until your dental implant surgery is finally here? Whether you are eager or nervous, you know that you will be able to finally have your smile back for many years to come. However, it is important that you are prepared for your procedure so everything will go as smooth as possible. Read on for some tips to help you get ready for your dental implant placement procedure coming up.
Stay Informed
You should always feel free to ask questions about your procedure, but when you go to your consultation, this is the best time for you to ask any questions that you may have about the surgery. Even if you think your questions are insignificant or silly, you shouldn't be afraid to ask them. When you are well-informed, you will be able to make wiser decisions about your dental health needs. It can also help you to feel peace-of-mind as you are getting ready on your day of surgery. Remember that your dentist is happy to answer any questions that you have regarding the procedure.
Plan Ahead
When you have a plan for the day of your procedure, this can help you feel more organized and relaxed. For instance, if you know that you are going to undergo IV sedation during your placement procedure, make sure that you make arrangements for a trusted friend or family member to drive you home afterwards. If you have younger children, have someone who can help you care for them while you are recovering. You don't want to feel overwhelmed when you get back home. Schedule a few days off work so you can get plenty of rest.
Review Your Pre-Op Instructions
Remember to closely follow your pre-op instructions from your dentist. If you are having IV sedation, your dentist will ask you to fast beforehand in order to avoid complications. You also may be asked to take certain medications, like pain relievers or antibiotics, ahead of time. Make sure that you are all stocked up on post-surgical foods for when your mouth is healing. Softer foods, like mashed potatoes, pudding, applesauce, and yoghurt, are great options.
Many people feel uneasy before their dental implant surgery, but the truth is that there is nothing to worry about. By preparing ahead of time and speaking with your dentist about any concerns that you have, the whole process is bound to go smoothly.
About the Author
Dr. Praveena Muddana earned her dental doctorate from the NYU College of Dentistry. She keeps her skills sharp through several memberships with professional organizations. They include the American Dental Association, Wisconsin Dental Association, and the Academy of Cosmetic Dentistry. For more information on dental implant surgery or to schedule an appointment at her office in Grafton, visit her website or call (262) 377-0807.