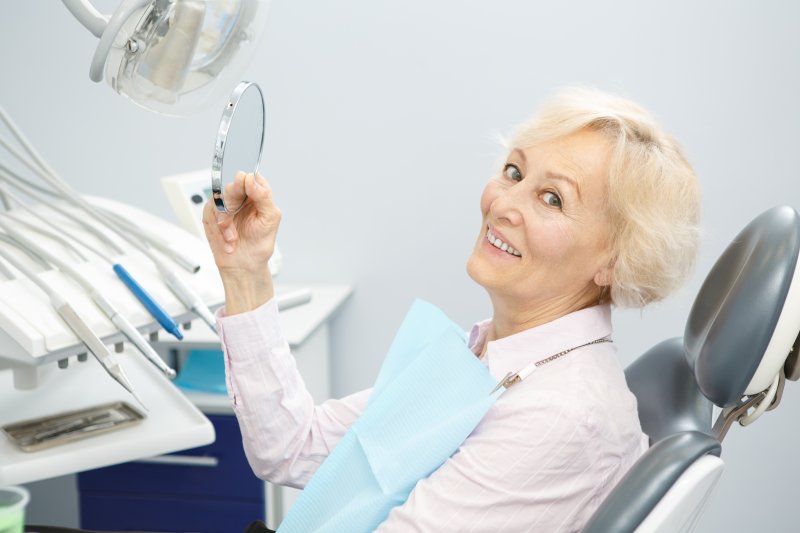 Are you missing teeth? One of the great things about living in today's world is the fact that missing teeth can be a thing of the past. You no longer need to settle for gaps in your smile. There are a variety of different tooth replacement options to choose from, including dental implants. But once you reach a certain age, you may be worrying about whether or not you're still a good candidate for the procedure. Continue reading to learn about the best age to get them as well as the many ways that they can benefit you.
How Old Is Too Old for Dental Implants?
The good news is that there isn't an age out there that is too old to get dental implants. In fact, they are a great option for people who are any age. As long as the jawbone has finished developing, they are an effective tooth replacement. They work just as well in older patients as they do for younger ones. Instead of focusing on age, your dentist will be looking at factors, like your overall health and oral health. It is important that both your jawbone and your gums are in good shape before you can be deemed a good candidate for the procedure.
What Benefits Do Dental Implants Offer?
Dental implants have all sorts of benefits that you cannot get from other tooth replacement options. Here are just a some of their many advantages:
Prevents bone loss: Dental implants are the only tooth replacement option out there that preserves the integrity of the jawbone. The titanium implant is placed into the bone in order to replace the root of the missing tooth, therefore causing stimulation through regular chewing.
Easy to maintain: Instead of needing to stock up on adhesives and soaking tablets, you just care for your implants how you would with your natural teeth. Brush twice and floss at least once a day in order to keep them in optimal shape.
No eating restrictions: Because implants are placed into the jawbone, they are more stable than other tooth replacement options. Once they finish healing, they restore up to 90% of your natural bite power! This means that you won't struggle to eat any of your favorite foods.
Long-lasting: Dental implants can last upwards of 25 years or even the rest of your life with proper care. You may never have to worry about your missing teeth ever again!
Being mature doesn't mean that you can't get dental implants. Talk to your dentist to find out if you would make a good candidate. You'll have your smile back in no time!
About the Author
After graduating from Narayana Dental College in India, Dr. Praveena Muddana earned her dental doctorate from the NYU College of Dentistry. Currently, she is a proud member of the American Dental Association, Wisconsin Dental Association, and American Academy of Cosmetic Dentistry. To learn more about dental implants or to schedule an appointment at her office in Grafton, visit her website or call (262) 377-0807.