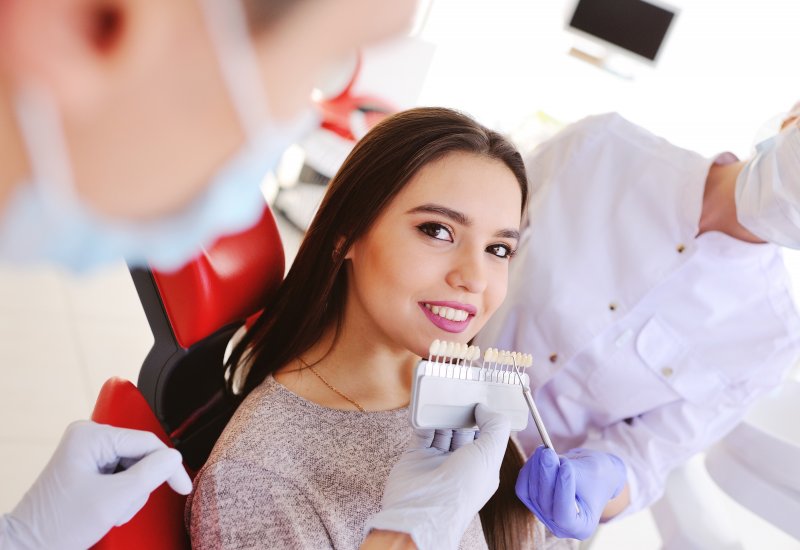 Ready to see a noticeable change in your smile? Tired of the stains, discoloration, chips, and cracks that make you self-conscious and unwilling to take advantage of personal and professional opportunities? If you're considering cosmetic dentistry to transform your appearance, there are many different options available. However, if you're leaning toward customized cosmetic restorations that permanently improve your smile, here are 4 facts about veneers you should know before investing in this type of treatment.
Veneers Require Daily Maintenance
Dental veneers are strong, durable, and more stain-resistant than traditional tooth enamel; however, without proper maintenance, they can become damaged over time. Not to mention, you still have your natural teeth underneath the veneer, which remains vulnerable to decay and disease. Proper oral hygiene, eating the right foods, and wearing appropriate mouth protection is the best way to keep your real teeth and veneers in optimal shape.
Veneers Can Be Placed on One or All Your Teeth
Depending on the severity of your cosmetic imperfections, you can choose to cover just one tooth or an entire row. During your meeting with your dentist, they will explain the extent of your stains and damage. When formulating a personalized treatment plan, it's important to consider your personal preferences and budget when determining how many teeth you want to be covered using veneers.
Asking for Before and After Photos Is Key
Identifying the right cosmetic dentist for the job often takes time. Yes, many professionals claim they are capable of providing cosmetic services but do not have the training and experience to place these customized restorations. When considering an individual to perform the work, make sure to ask about before and after photos. They may have a gallery on their website or an album in their office you can review. This will give you clearer insight as to whether their work is up to your standards. If so, then you can more freely move forward and feel confident in your decision to choose veneers.
The Entire Process Requires Two Visits
While other cosmetic procedures take only one visit to complete (i.e., cosmetic dental bonding, teeth whitening), veneers do require two visits to your dentist's office. The reason is that the first visit requires a thorough examination as well as the removal of a small portion of your tooth enamel. This ensures the bonding agent used will adhere the veneer to the surface of your smile. After capturing impressions and placing temporary veneers, it will require lab technicians to spend a few weeks creating your customized restorations. When ready, you will return to have your temporaries removed and your new, finalized ones put into place.
Veneers are an ideal solution if you want to truly transform your smile and overall aesthetic. Finding the right cosmetic professional to do the job as well as being committed to taking care of your new veneers will allow you to enjoy them for many years to come.
About the Author
Dr. Praveena Muddana is a trusted dentist who enjoys caring for patients no matter the type of smile they possess. With a dental degree from Narayana Dental College in India, she completed another dental degree from NYU College of Dentistry. When patients visit her at Sweet Smiles Family Dentistry to inquire about dental veneers, she is eager to help them see a new and improved appearance that is permanent and worth the investment. If you are considering ways to transform your smile, visit our website or call (414) 808-2003.