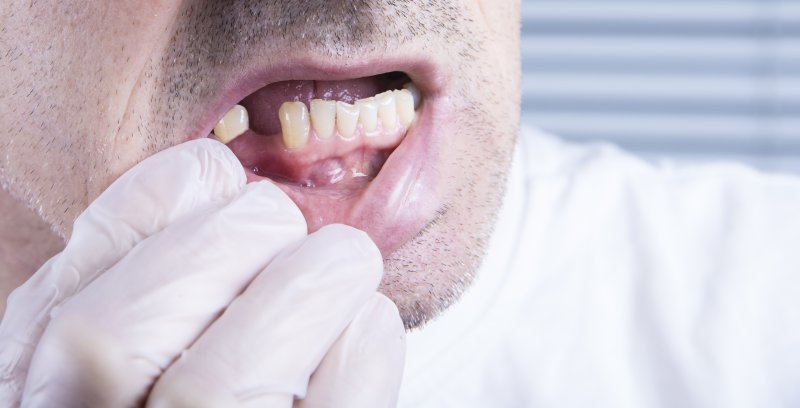 So, let's say you've just had an accident that caused you to lose a tooth. Should you panic? Give up on ever having a nice smile again? The answer to both questions is "No!" Instead, it's best to do what you can to save your pearly white and have it re-placed. However, that can be easier said than done. Just how exactly do you fix this issue? Well, your local dentist happens to know the answer. Here are the five essential steps to save your lost tooth.
Pick Up the Tooth by the Crown
First things first: locate the tooth. You don't want to leave it at the site of the accident!
After finding it, pick it up carefully by the crown — its chewing surface. Make sure not to touch it by the root, as doing so could cause further damage.
Gently Clean it
Next, rinse off any dirt, dust, or litter on the tooth with clean water. As tempting as it may be, do *not* use soap or chemicals in this process. Don't scrub or dry either, and especially don't wrap the tooth in a tissue or cloth.
Reposition It in the Socket (if Possible)
The third step might be the trickiest — try to put the tooth back in its socket right away. Gently push it in with your fingers while handling the crown or position it above the socket and close your mouth slowly. From there, hold the tooth in place with your fingers or by gently biting down on it.
Keep it Moist at All Times
To save your tooth, it needs to stay moist at all times. The most obvious way to wet it is by putting it back in its socket (see Step 3). However, if that's not possible, put it in milk, the space between your cheek and gums, or an emergency tooth preservation kit.
In any event, please don't put it in regular tap water. Root surface cells can't tolerate it for extended periods.
See a Dentist Within 30 Minutes of Injury
Ideally, you should bring the knocked-out tooth to your emergency dentist within thirty minutes of your injury. That way, the odds that your dentist can save and re-bond it increases.
Still, hope isn't lost if you miss the half-hour window. It may yet be possible to save your tooth even if it's been outside your mouth for over an hour.
Even if you're shocked and upset, it is possible to preserve your knocked-out tooth. Remember the proper guidelines so your dentist can restore your smile as soon as possible!
About the Practice
Sweet Smiles Family Dentistry is based in Mount Pleasant, WI. Headed by Drs. Muddana and Chanana, their team can handle almost every dental service in its one office. They're equipped to perform preventive, cosmetic, and restorative dentistry, not to mention emergency treatments. Their high-quality results are all the better by being affordable through most major PPO plans. For more information or to schedule an appointment, you can reach them at their website or by phone at (262)-672-2393.