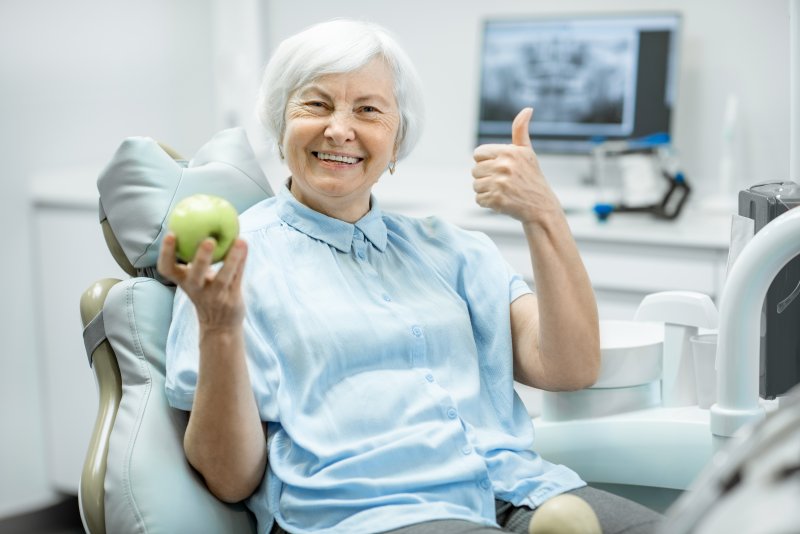 Are you familiar with the potential health problems that can develop as a result of tooth loss? You may not realize it, but osteoporosis, diabetes, cardiovascular disease, and other issues can become a reality for individuals who forgo treatment for missing teeth. However, choosing to seek help with dental implants will not only improve the aesthetics of your smile but also your oral and overall health. Here are 4 ways these permanent prosthetics can work to extend your lifespan and help you embrace a better quality of life.
Dental Implants Help You Keep Your Natural Teeth
Whether you're missing one tooth or an entire arch, it's imperative to undergo treatment as soon as possible if you want to lower your risk of losing more teeth over time. Without a root to provide stimulation, the jawbone can weaken and cause nearby healthy teeth to become loose and eventually fall out. Fortunately, with dental implants, you can replace the missing tooth and continue to stimulate the jawbone, allowing for stronger, healthier smiles.
Dental Implants Allow to Eat Nutrient-Rich Foods
When tooth loss occurs, you will notice one of the greatest challenges is to try and eat. What was once an easy task when you had all your teeth is now much harder. Consuming a nutrient-rich diet is necessary no matter if you have real or artificial teeth, but if you want to continue ingesting the proper mineral, vitamins, and nutrients your body needs, you'll need to consider dental implants to provide you with a stronger bite force and chewing power.
Dental Implants Help You to Embrace Greater Confidence
When you feel good about the way you look, you'll exude greater confidence. Depression can take a serious toll on the mind and body. If you do not feel like taking care of your teeth and gums because you don't like the way your smile looks and begin to think, "What's the use," it will suffer decay and disease, which will only worsen your overall situation. By opting for dental implants, you can expect a more vibrant and beautiful smile that is healthy and allows you to feel good about the way you look.
Dental Implants Make It Easier to Avoid Gum Disease
Gum disease is one of the most common oral health problems seen by dental professionals. With millions suffering from some form of it, your commitment to caring for your dental implant is key. Although your new teeth cannot decay, your gums can still become infected by bad bacteria. When this happens and is not treated early on, it can advance into periodontitis. If inflammation and infection enter your bloodstream, they can travel to areas of your body and lead to neurological damage, heart disease, diabetes, and much more. With dental implants, however, it is much easier to clean and maintain your new smile because they act just like regular teeth.
When it comes to dental implants and life expectancy, you'll find these permanent prosthetics make it possible to embrace a far better quality of life than any other tooth replacement solution. As a result, you can trust your new smile will have a positive impact on both your oral and overall health.
About the Author
Dr. Sumit Chanana is a native of New Delhi, India, and completed his dental degree at the Boston University Henry M. Goldman School of Dental Medicine. Always eager to learn more and expand his skill set, Dr. Chanana and the team at Sweet Smiles Family Dentistry enjoy helping patients feel good about their smiles. When tooth loss keeps an individual from embracing the quality of life they deserve, he and Dr. Muddana can replace and restore their missing teeth in-house, all in one convenient location. If you are looking for dental implants to help you extend your lifespan, visit our website or call (414) 808-2003.