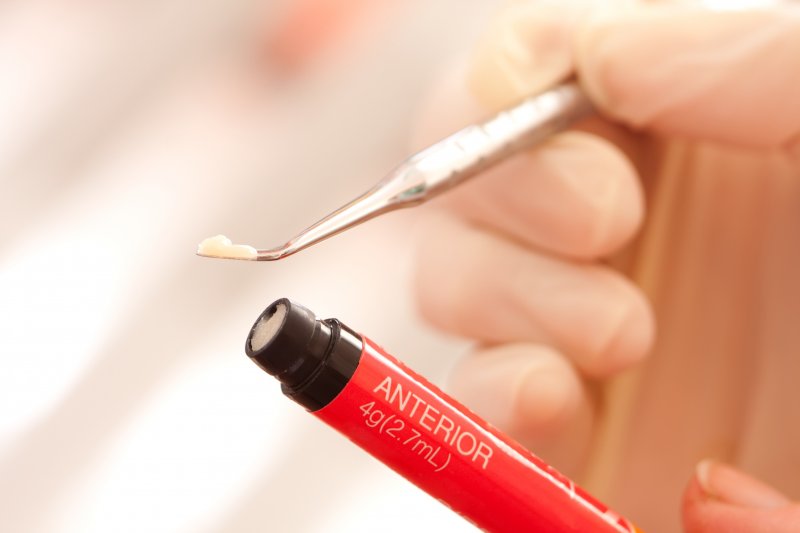 So, you've decided to get teeth whitening from your local dentist. After just one appointment, your pearly whites will live up to their name again! However, you remember you have a tooth that received dental bonding in the past. Thus, you find yourself wondering: Is it possible to whiten bonded teeth? This issue matters since it'll affect whether you can fix tooth stains in the future.
To answer your question, bonded teeth can be whitened — but the process can get complicated. Learn more about their unique whitening approach below.
Resin & Bleach Don't Mix
First, remember that dental bonding applies resin to minor tooth imperfections. In doing so, it hides dental issues like stains, cracks, chips, and fractures. Furthermore, the resin used for the procedure matches your natural tooth color at the time.
Unfortunately, normal whitening gels don't work on the bonding material. As the latter is non-porous, the bleaching ingredients can't penetrate it to reach the tooth enamel underneath. Therefore, professional tooth whitening would leave a bonded tooth stained while the rest of your natural teeth turn white.
You'll need to use a different method if you want bonded teeth whitened.
Possible Solutions
Ideally, whiten your teeth before you have a bonding procedure. That way, they'll be at their whitest when your dental professional color-matches the resin.
Post-bonding, there are only two ways to whiten bonded teeth:
Get a porcelain veneer that matches your new tooth color to hide the stained bonded tooth.
Replace the stained resin with some that match your new tooth color.
Your dentist could perform the veneer treatment at any time. Meanwhile, the latter choice would have them replace the bonding material during or soon after whitening to ensure the resin matches your teeth's shade.
Talk to Your Dentist First
Whatever you choose, talk to your dentist first to see if post-bonding whitening would meet your needs.
For instance, discuss whether the smile benefits would be worthwhile. Depending on your circumstance, uniformly white teeth could improve your confidence and your attitude toward life. Said teeth would also look healthier and likely leave a better impression on others.
Also, keep in mind that the resin doesn't last forever anyway. It needs replacement from time to time to remain strong. Changing the resin can then improve your smile's appearance and health.
If you decide on whitening, your dentist can find a treatment that best suits you.
Bonded teeth whitening requires more effort than the regular variety. Even so, many find the boost to their smile well worth it!
About the Practice
Sweet Smiles Family Dentistry is a dental practice in Mount Pleasant, Washington. Offering comprehensive family dentistry, they can help patients' smiles through preventive, cosmetic, and restorative dental treatments. These procedures are enhanced through ultra-modern dental technology. Their staff also work flexible hours and speak multiple languages, which makes the appointment experience more comfortable. For more information or to book an appointment, reach them at their website or call them at (262)-672-2393.