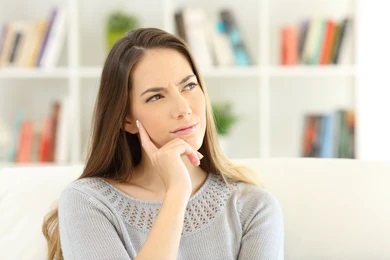 In the United States, 80% of people wish that they had whiter teeth. Since you are likely part of this statistic, you may be wondering how to achieve your smile goals. Fortunately, your cosmetic dentist can help. There are several ways to make your smile whiter, including porcelain veneers and teeth whitening treatments. Read on to learn what can cause discoloration, how these procedures work, and how to determine which one is the best option for you.
6 Potential Causes of Dental Discoloration
Before determining whether porcelain veneers or teeth whitening is the right option for your smile, it's important to know what can cause your smile to become discolored in the first place. A few common culprits include:
Dark or highly pigmented foods and drinks
Smoking or using other tobacco products
Taking certain medications
Improper dental hygiene
Trauma to the mouth
Genetic factors
How Does Teeth Whitening Work?
Though there are many over-the-counter whitening products available, professional teeth whitening is the better option for those looking to lighten their smiles. In-office whitening uses a powerful bleaching gel and a special light to break down deep stains and lighten your smile by several shades in a single one-hour appointment.
Take-home teeth whitening trays allow you to brighten your smile from the comfort of your home. The custom trays will fit perfectly over your teeth to protect your lips, tongue, gums, and cheeks from irritation. You will be given whitening gel to fill the trays with, and you'll need to wear them for about half an hour each day for two weeks.
How Do Porcelain Veneers Work?
Porcelain veneers are thin shells that are bonded to the front of a tooth. They cover up the entire front-facing surface and are incredibly durable and stain resistant. Veneers can be used to correct several kinds of imperfections, including dental staining and discoloration.
During the veneers procedure, a thin layer of tooth enamel is removed so they don't appear bulky and blend with the rest of your smile. Your cosmetic dentist will then take impressions of your mouth to create a mold to send to a dental lab so they can create your veneers. Temporary veneers will be placed to protect your teeth in the meantime. Your dentist will have you return to their office when they get your permanent veneers back so they can complete the look of your smile.
Which Treatment Is Right for You?
If you're struggling to get rid of surface stains, teeth whitening may be the best option to brighten your smile. If you're dealing with permanent discoloration, veneers are likely the best way to address it. Since veneers require permanent alterations to your pearly whites, it's important to speak with your dentist about your needs and smile goals to make the right choice for your pearly whites.
If dental discoloration is keeping you from loving your smile, speak with your dentist about teeth whitening or porcelain veneers. Before you know it, you'll be sporting a gorgeous grin that you can't wait to show off!
About the Practice
Sweet Smiles Family Dentistry offers patients a range of quality, effective treatments to help them achieve healthy, happy smiles. They have both in-office and take-home teeth whitening services as well as porcelain veneers to improve your pearly whites in no time. Are you interested in getting more information on their cosmetic dental services or are you ready to set up a consultation with Sweet Smiles Family Dentistry? If so, call their Grafton office at (262) 333-0540, their Mt. Pleasant office at (262) 672-2393, their Milwaukee office at (414) 808-2003, or visit their website.