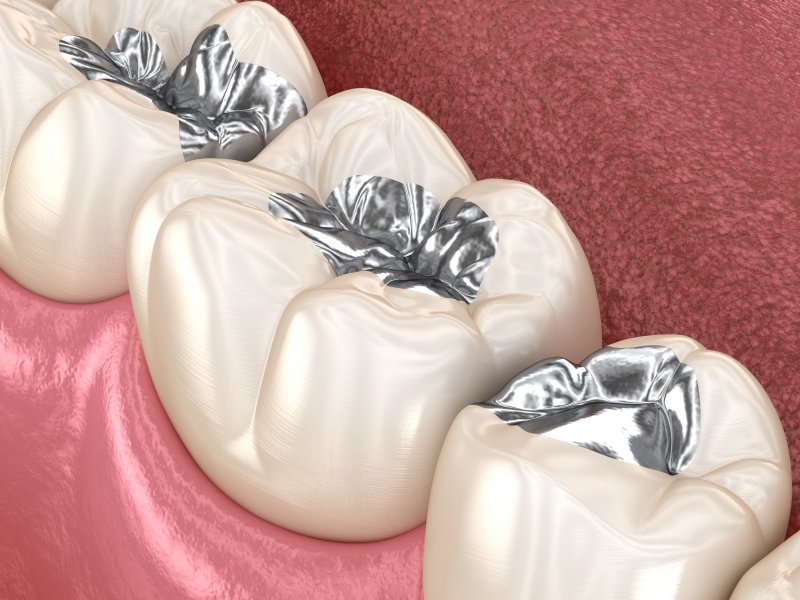 If you already got metal fillings for your teeth, you probably don't see a need to replace them. What would be the point, since they still do what they're supposed to? "Besides," you may think, "I already paid for them and want to get my money's worth." However, this isn't the right attitude to take for the situation. In truth, replacing metal fillings is essential to avoid long-term problems with your smile. Learn more in this summary of the matter from your Mount Pleasant dentist.
Why Get Rid of My Metal Fillings?
It's better to switch out metal fillings to avoid future health and cosmetic issues.
For one thing, a 2016 study found that people with over eight of them are at risk of "mercury toxicity." The latter condition, caused by elevated mercury levels in your blood, can trigger brain, heart, kidney, and immune system damage. The U.S. FDA has said that those with metal fillings should talk to their dentist.
Some people are allergic to these fillings as well — particularly mercury, copper, silver, and tin. The resulting reaction can result in oral lesions and other harmful symptoms.
From a cosmetic perspective, metal fillings are also glaring compared to alternatives. Because they have shiny materials, they don't blend well with your teeth and can stand out.
Why Get Tooth-Colored Ones Instead?
Since amalgam fillings have the above problems, dentists today provide tooth-colored ones instead. Compared to the former type, the latter can:
Preserve Tooth Structure: Tooth-colored fillings preserve more of your natural teeth. Thanks to being biocompatible, they form a stronger bond to pearly whites than earlier models.
Have a Lifelike Appearance: Metal fillings can be eye-catching and distracting. In contrast, dentists customize tooth-colored ones to match your enamel's color. They thus blend with your surrounding teeth seamlessly and produce quality results.
Use Non-Harmful Materials: Because tooth-colored fillings use a composite resin rather than mercury, they don't harm your body. In other words, they don't trigger toxicity or allergic reactions.
Even if metal fillings have some positives, their downsides are pretty serious. Therefore, talk to your local dentist about tooth-colored alternatives that work better for your smile!
About the Practice
Sweet Smiles Family Dentistry is based in Mount Pleasant, Washington. As led by Drs. Praveena Muddana and Sumit Chanana, the practice serves patients of all ages! That said, its staff offers customized preventive, cosmetic, and restorative dentistry, as well as emergency dental procedures. The team can also perform orthodontics and wisdom tooth extractions. For more information or to book an appointment, reach them at their website or by phone at (262)-672-2393.