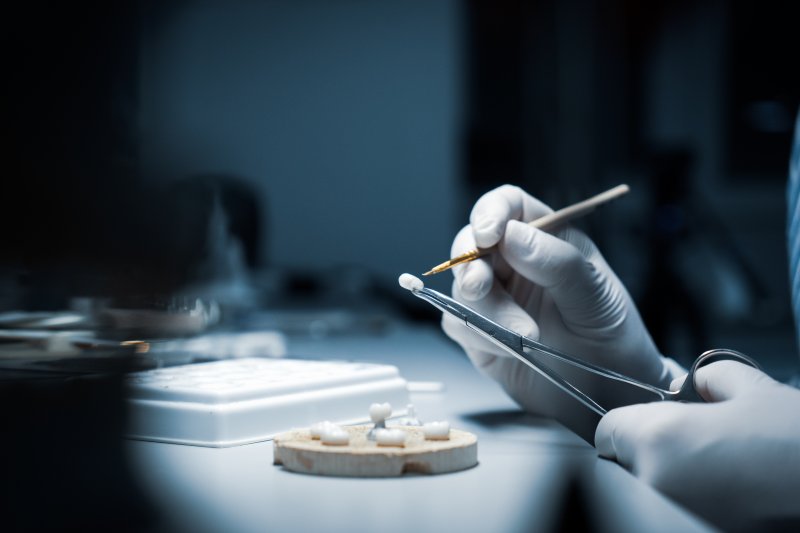 Do you have a decayed or damaged tooth that needs treatment? Fortunately, with modern technology, you can restore compromised pearly whites with natural-looking solutions like dental crowns. These lifelike restorations can improve the look and function of your pearly whites, allowing you to chew, speak, and smile comfortably again. But how will your dentist seamlessly blend your dental crowns with the rest of your teeth? Keep reading to learn more about this process and what you can expect from your results!
#1: Prioritizing Shade Over Color
To create a restoration that blends perfectly with your smile, your dentist will assess the natural shade of your teeth. This will include checking the hue, chroma, and value. Hue is the color, such as yellow, white, or gray. Chroma refers to the saturation of the hue, and the value is how light or dark the shade is. By considering these aspects, your dentist can plan the perfect fit for your smile.
#2: Creating Natural Light Conditions
Next, your dentist will need to ensure the lighting is appropriate before moving on to the following step. You wouldn't want them to decide on the color of your dental crown while working with a yellow, incandescent light. Your dentist might ask that you move over to the window or use a fluorescent light that can mimic natural light. You may even be required to remove any bright-colored lipstick or cover yourself with a gray bib if you have a colorful shirt on.
#3: Using a Shade Guide
Once they have a general idea of what shade to create your dental crown with as well as good lighting, they'll then use a shade guide to determine the closest resembling option. This is a plastic card tool that consists of fake porcelain teeth attached, ranging from dark yellow to the brightest white. While this may be used during a veneer process, it can also help when creating tooth replacements, like dental crowns.
#4: Getting a Second Perspective
Lastly, your dentist will look for a second opinion regarding the color of your new tooth. This should only take a few minutes and it can decrease the likelihood of inaccuracy significantly. They may even hand you a mirror so you can see how the selected shade looks on you. Feel free to give your opinion, as they'll want you to be completely satisfied with your results.
Now you know what to expect from the shade selection process when getting metal-free dental crowns. Once your restoration is complete and your dentist places it over your tooth, you can be sure to enjoy a flawless design that'll fit perfectly with the rest of your smile!
About the Practice
At Sweet Smiles Family Dentistry, we offer high-quality, comprehensive, and dedicated care for patients in Milwaukee, WI, and the surrounding communities. Our friendly staff utilizes the latest dental technology and techniques to deliver the best services you deserve. We provide a wide variety of advanced treatments, including CEREC same-day dental crowns. If you're ready to schedule an appointment, feel free to visit our website or call us at our Grafton location at 262-333-0540, our Milwaukee location at 414-808-2003, or our Mt. Pleasant location at 262-672-2393.