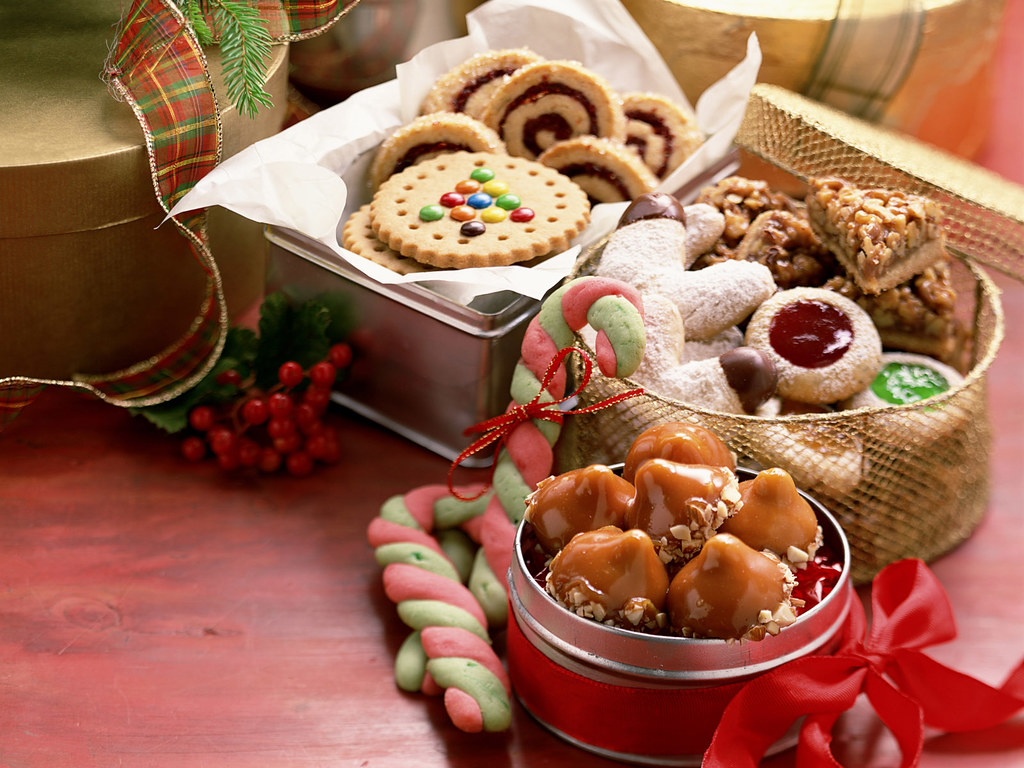 Every holiday season, a wide range of seasonal treats grace dinner tables and office break rooms all over the world. Many of these foods and drinks have been highly anticipated since last year and will be scarfed or gulped down in no time. Unfortunately, a lot of these delicacies can do some serious harm to your smile. Continue reading as we talk about four holiday foods and drinks to be wary of.
#1: Eggnog
Whether you love it or hate it, there's no denying eggnog is one of the staples of the holiday season. This creamy beverage can be served plain or alcoholic, but both ways are unfortunately not the best for your smile.
There are roughly 20 grams of sugar in just one serving of traditional eggnog. This sugar feeds the bacteria that cause cavities. Additionally, the alcohol in some eggnogs can dry out your mouth, making you more likely to develop cavities, gum disease, and other oral health problems. Alcohol is also acidic, meaning it can weaken your enamel. Drink sweet and alcoholic beverages in moderation or switch them out with something sugar-free, like a gin and tonic.
#2: Candy
It probably comes as no surprise that candy canes, butterscotch, and other holiday candies are no good for your smile. While they are full of sugar, that isn't the only reason why they are bad for your oral health. Many holiday treats are hard candies, which take a while to dissolve. Because of this, your smile will be exposed to sugar for long periods. Some people also try to chew up their hard candy, which may break or chip their teeth.
Fortunately, there are sugar-free variants of many candies. Sugar-free gum is another good alternative that also increases your saliva production. You can also eat dark chocolate, which contains less sugar and is easier to wash away than hard or sticky candies.
#3: Stuffing
This one may come as a surprise, but stuffing can actually harm your smile in the same way as sweets. The same goes for rolls and other high-carb or starchy foods. This is because they break down into sugar in the mouth, which feeds the oral bacteria that release acids and weaken your enamel. As a result, your pearly whites will be more likely to develop cavities. Fill your plate with fresh or cooked veggies instead since they're good for your smile as well as filling.
#4: Baked Goods
Just like stuffing and rolls, baked goods are full of carbs. They are also full of sugar, which makes them twice as bad for your pearly whites. When it comes to sweet holiday foods, moderation is key. This will prevent you from overloading your smile with sugar.
Though there are several holiday foods and drinks that aren't good options for your smile, that doesn't mean there won't still be plenty to eat. With the above information, you'll be able to better navigate the holiday buffet and keep your smile in great shape all season long!
About the Practice
Sweet Smiles Family Dentistry treats patients in Milwaukee, Grafton, Mt. Pleasant, and the surrounding communities. They administer various treatments to their Wisconsin patients, such as preventive treatments to keep holiday foods from leaving lasting damage on your beam. If you're interested in learning more about Sweet Smiles Family Dentistry or making an appointment, call their Mt. Pleasant office at (262) 672-2393, their Grafton office at (262) 333-0540, their Milwaukee office at (414) 808-2003, or visit their website.