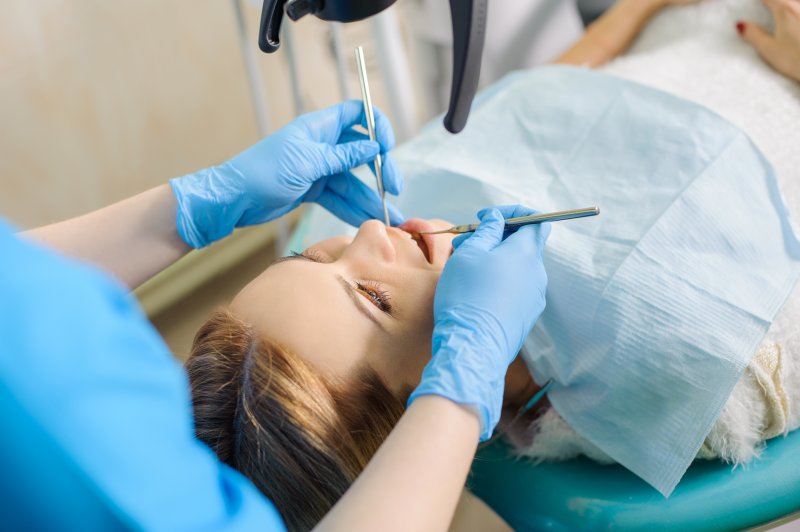 Unlike what rumors suggest, a root canal isn't actually a painful procedure. Dentists take every measure to ensure that it goes smoothly and comfortably. Still, you'll likely need a few days to recover from one. The treatment, after all, is only effective when you "heal up" properly. As for what that healing looks like, your local Milwaukee dentist can give you the details. Here, then, is what to expect during recovery from root canal therapy.
Some Brief Numbness
In the hours after a root canal, your mouth will likely still feel numb. That's to be expected – the local anesthetic used for treatment can linger a bit. Otherwise, though, you should be well enough to drive and return to work or school.
Of course, you'll need to be careful while the numbness persists. In particular, it's crucial that you not eat anything chewy or drink anything hot. An overly hard food could make you bite too hard on the treated tooth. A hot drink, meanwhile, might burn the inside of your mouth. Given these facts, your best bet is to wait until the numb feeling fades before having a big meal.
Minor Sensitivity
Once the numbness is gone, you'll experience soreness in the treated tooth. Biting down on the chomper may even feel different or a tad uncomfortable. These symptoms are normal and should fade in the coming days.
Thankfully, it's possible to manage this discomfort while you wait. Some practical ways to do so include:
Taking over-the-counter pain medication
Eating softer foods
Avoiding chewing on the treated side of your mouth
Exercising caution when brushing the tooth
With these practices, your post-treatment pain won't get in the way of daily life.
Possible Follow-Up Care
Even if the root canal is done, you'll likely need follow-up care. The timing, however, will depend on your situation.
Should the treated tooth feel severe pain after your root canal, contact your dentist at once. They'll examine you, diagnose the cause, and prescribe a treatment.
On the other hand, don't neglect future visits just because you're pain-free. The filling used in a root canal is only temporary – you'll require a crown eventually. Without the latter, the tooth could get re-infected.
As you can see, a root canal is nothing to fear. When you know the factors above, you can enter treatment confident that your smile will thrive.
About the Practice
Sweet Smiles Family Dentistry is based in Milwaukee, WI. Led by Drs. Praveena Mudana and Sumit Chanana, our office provides convenient and comprehensive dentistry. To that end, we offer high-quality preventive, cosmetic, and restorative treatments, as well as emergency dental care. Our practice also takes pride in being a certified provider of Invisalign clear aligners. For more information or to book a visit, you can reach us on our website or by phone at (414)-808-2003.